Gigi Hadid and Zayn Malik have put together the nursery, read the parenting books and peppered her mom, Yolanda Hadid, with every question they could think of. Now all that's left is to wait. From the looks of it, Gigi Hadid's summer has been fairly picture perfect. Providing a peek at life on the 32-acre Pennsylvania spot she owns with little sister Bella Hadid Aug, 20.
The supermodel shared a compilation of dreamy photos to Instagram: the lush grounds, vivid sunsets, hand-picked strawberries and homemade cinnamon rolls. The only thing missing from her fun on the farm—which includes a fire pit, an outdoor dining space and even a crystal garden perfect for mom Yolanda Hadid's meditation sessions—was a chance to indulge in her favorite pastime. 
Asked by a Twitter follower if she was still horseback riding, the pregnant supermodel responded that she hadn't been atop a mare since a few gentle walks during the first half of the year. "Early on I did (only walking tho) but not anymore," she said, noting that she still drops by the stable with handfuls of carrots for her beloved horses. "Missing it!!"
No matter—she has quite the ride ahead. Expecting her first child, a girl, with boyfriend Zayn Malik in September, the 25-year-old runway vet has entered the any-day-now stage of her pregnancy. She and the One Direction alum, 27, have left the burbs behind for their recently renovated Manhattan penthouse, Hadid intending to give birth in New York City.
Zayn and Gigi have selected the furnishings for the nursery, paged through their collection of parenting books and peppered Yolanda with any and every question that has come to mind. At this point, all that's left is to wait—and let the emotion build. "Zayn and Gigi are really excited," an insider tells E! News, "and have been loving this experience together."
All things considered, she continued, "I felt that it's not really something that I need to share apart from with my family and friends. Obviously a lot of people have lost lives due to [the] coronavirus that was in the beginning of quarantine and still happening. And then we moved obviously into the reemergence of the BLM [Black Lives Matter] movement, and I thought that our presence on social media should be used for that."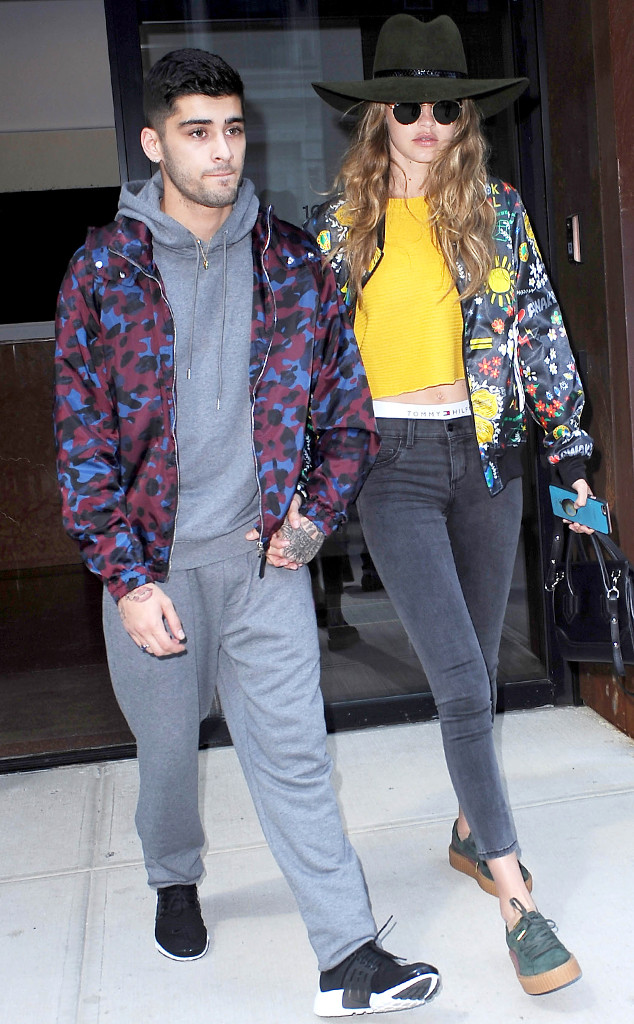 Though her 56 million Instagram followers can take heart in knowing there's a whole collection of bump photos on her iPhone that she just may decide to share at some point. "I just am not rushed to do it," she explained, "and I feel like right now I just want to experience it, and I write in my journal a lot, and I just don't want to worry about waking up everyday during my pregnancy and like worry about having to like look cute or post something."